We price match

Email us for a match

In-House Experts

We know our products

Rewards Program

Each time you buy you earn 5% towards a future order

USA Delivery

Free shipping for orders over $99.99 (restrictions apply). Flat $7.99 Shipping for under $99.99
Honda Talon 1000 Winch Mount #101750
customers are viewing this product
Honda Talon 1000 Winch Mount #101750
Brand New "KFI" winch mount for the following Honda Talon UTV's
Honda Talon:
Talon 1000R 2019-20
Talon 1000X 2019-20
Talon 1000-4 (all) 2020
!!NO DRILLING REQUIRED!!
Winch Mount will also include a Contactor Mounting Bracket for mounting your contactor to the OEM contactor location.
Designed to work with Honda OEM factory and aftermarket bumpers shown below:

Designed to work with the following winches:
KFI: ST17 / A2000 / A2500-R2 / A3000 / U45-R2 / U45w-R2 / SE25 / SE35 / SE45-R2 / SE45w-R2
KFI:  AS-50 / AS-50w
WARN:VRX 25 / VRX 25-S / VRX 35 / VRX 35-S / VRX 45 / VRX 45-S
WARN:AXON 35 / AXON 35-S / AXON 45RC / AXON 45 / AXON 45-S / AXON 55 / AXON 55-S
WARN:A2000 / A2500 / U2500 / 1.5ci / 2.5ci / 2.5ce / 3.0ci / 3.0ce / 3.0s
WARN:RT15 / RT25 / RT30 / XT15 / XT25 / XT30
WARN:RT40 / XT40
WARN:Vantage 2000-4000lb
WARN:ProVantage 2500-4500lbs

RAMSEY :

 

ATV2500 / ATV3000

SUPERWINCH :

 

Terra25 / Terra35 / Terra 45 / A3500 / LT2000 / LT2500 / LT3000 / LT4000ATV / LT4000UTV
MILE MARKER :PE2.5 / PE 3.5 / VMX2.5 / PE2000 / PE3000 / PE2500 / PE3500 / PE5000
BADLAND:

 

Standard Winches

 68145 / 61604 / 61257 / 61383

BADLAND:

 

WIDE Winches BADLAND: 61384
BADLAND: 68144 / 61605
Requires roller fairlead with a 6.0" bolt pattern; available if needed #UTV-RF
Listed models come with incorrect ATV roller fairleads with a bolt pattern of 6.6"
CHAMPION :

 

Standard Winches

 

(Click Here for Details)

CHAMPION :

 

WIDE Winches

 

(Click Here for Details)

KEEPER CORP. TRAKKER :KT2500 / KT3000 / KT2500C / KT3000C / KT4000 / KT4000C
SMITTYBILT :XRC 3.0 / XRC 4.0
XGEAR:

 

 X3000 / X4000

4-Hole Standard (3.00" x 4.875" bolt pattern)

VENOM: 2000 / 2500 / 3000 / 3500 / 4000 / 4500 / 5000 (Hardcore Series)

All with 3.00" x 4.875" bolt pattern mount-up
All with 3.00" x 6.600" bolt pattern mount-up

Traveller: 

1078311

Possibly many others with the below standard mounting patterns, call to confirm.

4-Hole (3.00" x 4.875" bolt pattern with rollers that are 4.875" bolt pattern)
4-Hole WIDE (3.00" x 6.60" bolt pattern with rollers that are 6.600" or 6.000" bolt pattern)

QUADBOSS:

 

RP25 / RP35
Specifications:
100% MADE IN USA
Constructed of 3/16" steel

Unlike all other mount competitors, our mounts are metal bead blasted before they are powder coated for the best possible finish prep.

Powder coated black for supreme durability
Very easy to install
Complete installation instructions included
All mounting hardware included
Satisfaction guaranteed
Roller fairlead and winch

 

not

 

included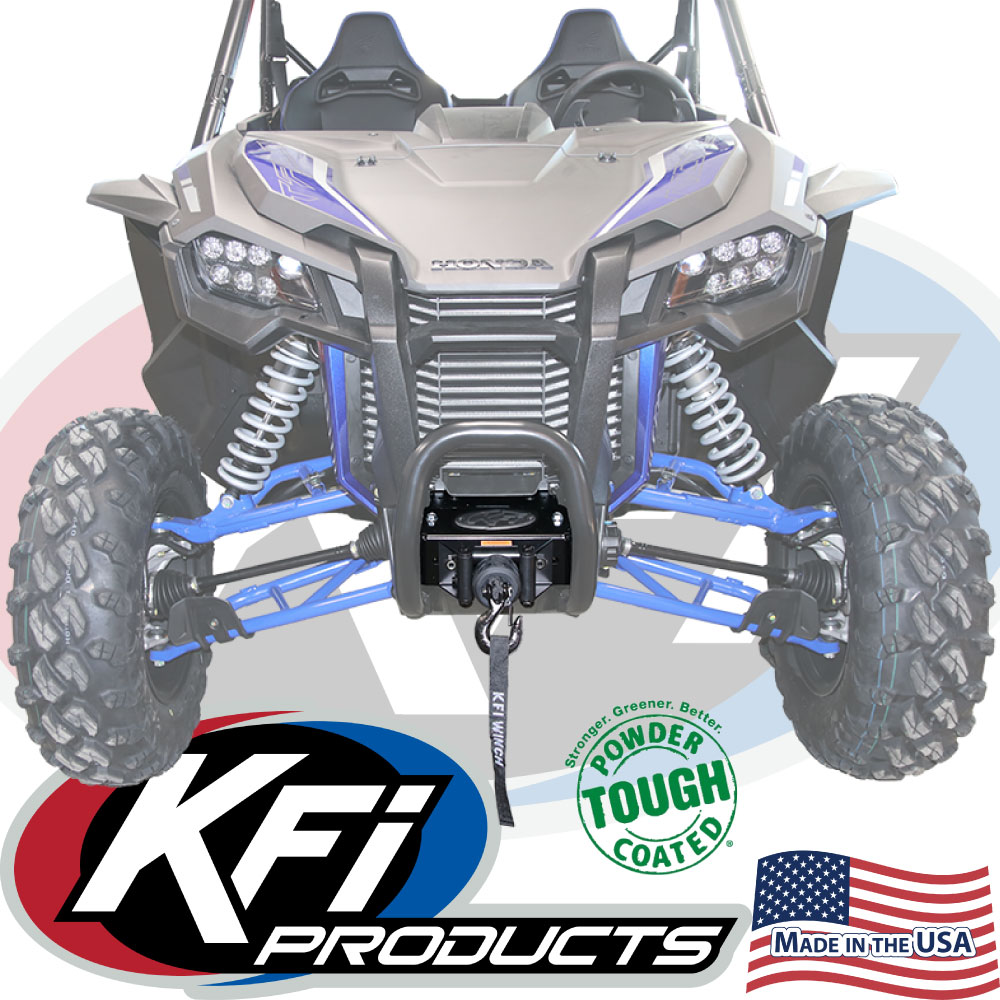 All Items Ship From The USA
Shipping and Delivery
We ship from a vast distribution network strategically placed in different regions within the USA to provide fast shipping times to most locations. Sometimes your order will arrive in separate boxes if you order multiple items due to many inventory locations. Some items may ship directly from the manufacturer to you.

Most items are kept in stock, however some products are custom made to order and require manufacturing time and will likely ship directly from the manufacturer.

Expected ship dates are our best estimate based on past shipping times and are more than 90% accurate. Most products ship within 2 business days, unless otherwise noted on the product page. Should an unexpected delay occur, we will notify you by e-mail (or letter) of the new projected shipping date.

In-stock items usually ship the next business day (weekends and holidays are not considered business days).

Please allow an additional 1 to 5 business days after the shipment date for delivery.
Free Shipping

Get Free Shipping on qualified items without hidden fees. 

All Terrain Depot has Free Shipping everyday for most product purchases over $99, saving you some valuable cash on your ATV/UTV Accessory products. Some restrictions do apply.
Here's the details:
Free shipping offer is valid only on qualified items. Eligible items are identified on their product information page. They can also be identified in your shopping cart. 

Shipping method will be selected by All Terrain Depot. Free shipping orders will be delivered via a standard ground shipping method selected by our direct-ship manufacturers/fulfillment centers.  

Not available on international, Alaska, Hawaii, Puerto Rico or APO/FPO orders. Only standard ground shipping orders to residential and commercial addresses in the continental US are eligible for Free Shipping.
Lost or damaged shipments
Items will not be replaced or refunded until carriers perform their investigation. This period ranges from a few days to a few weeks.